Parliament Chamber
Seats up to 96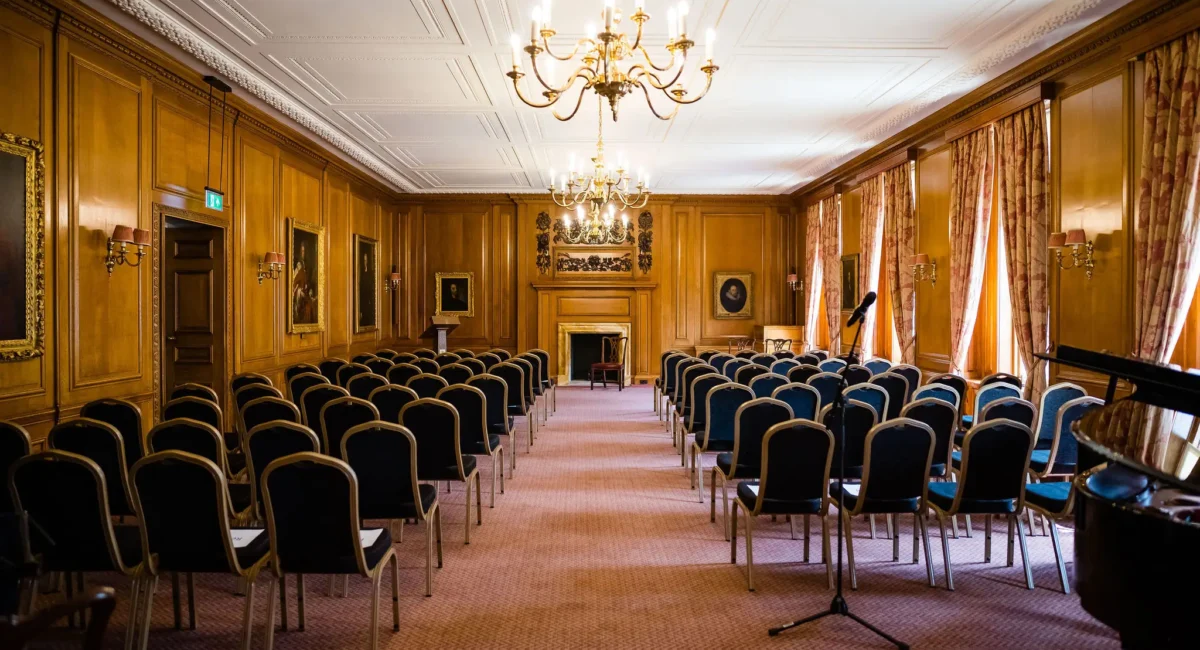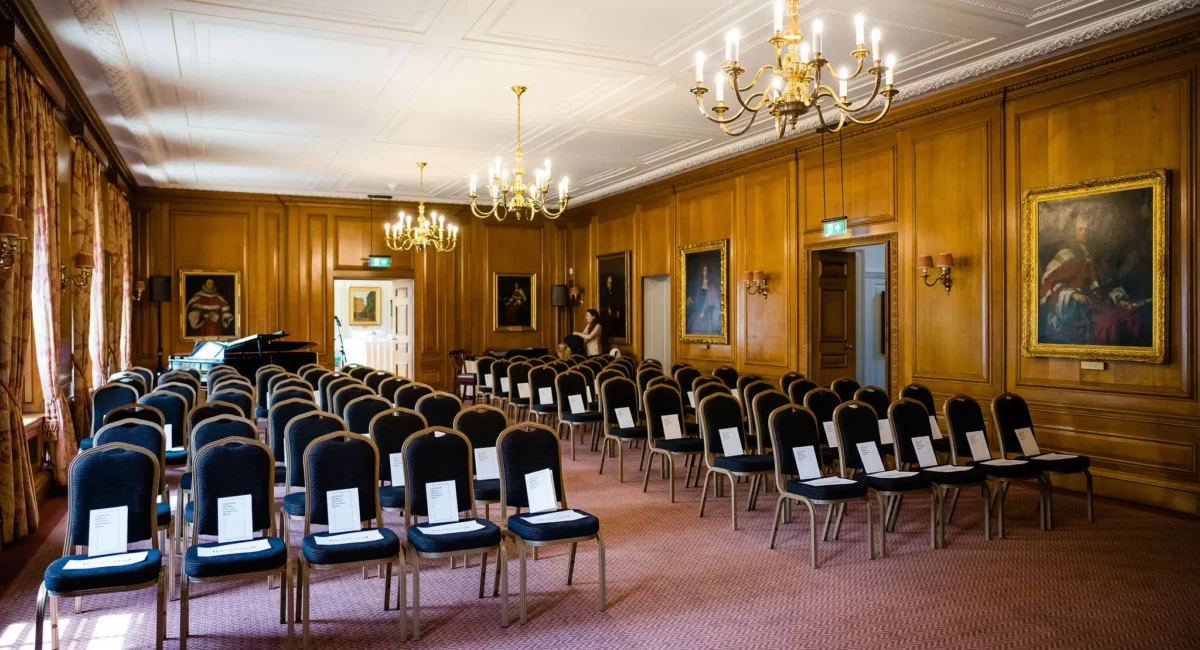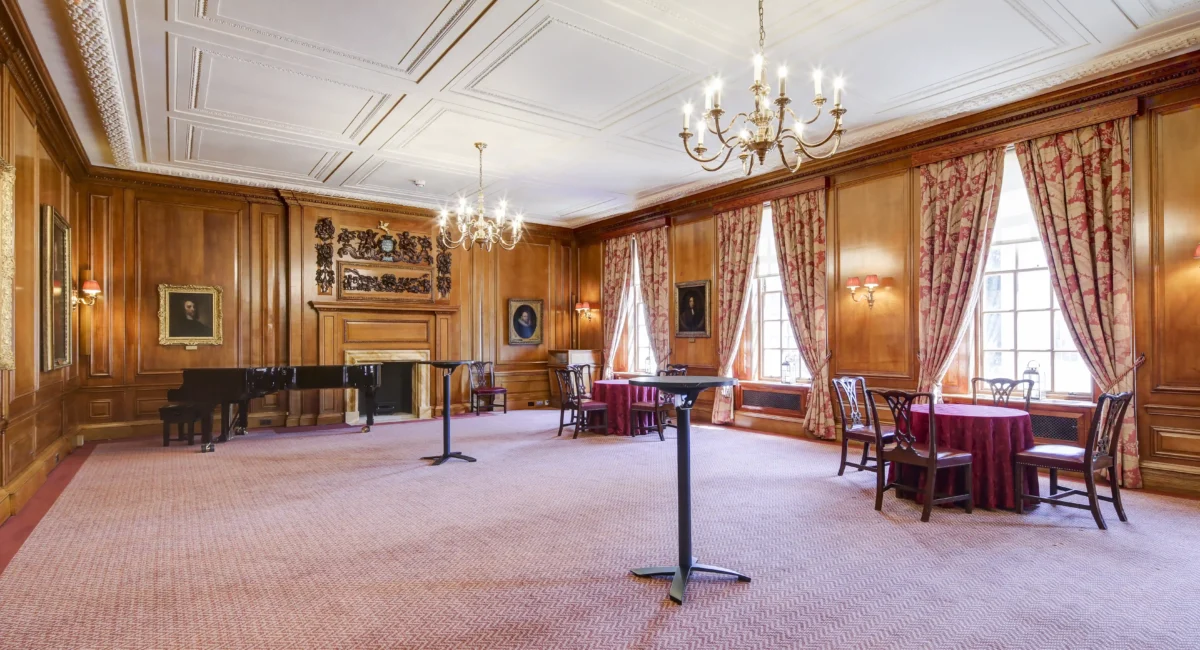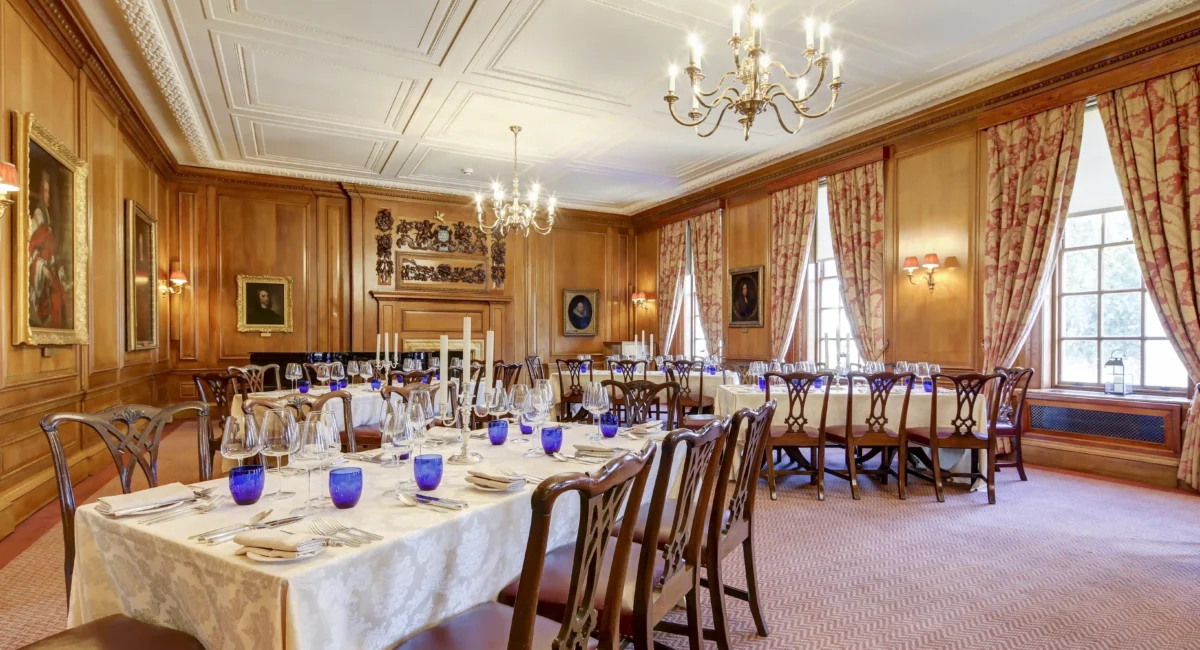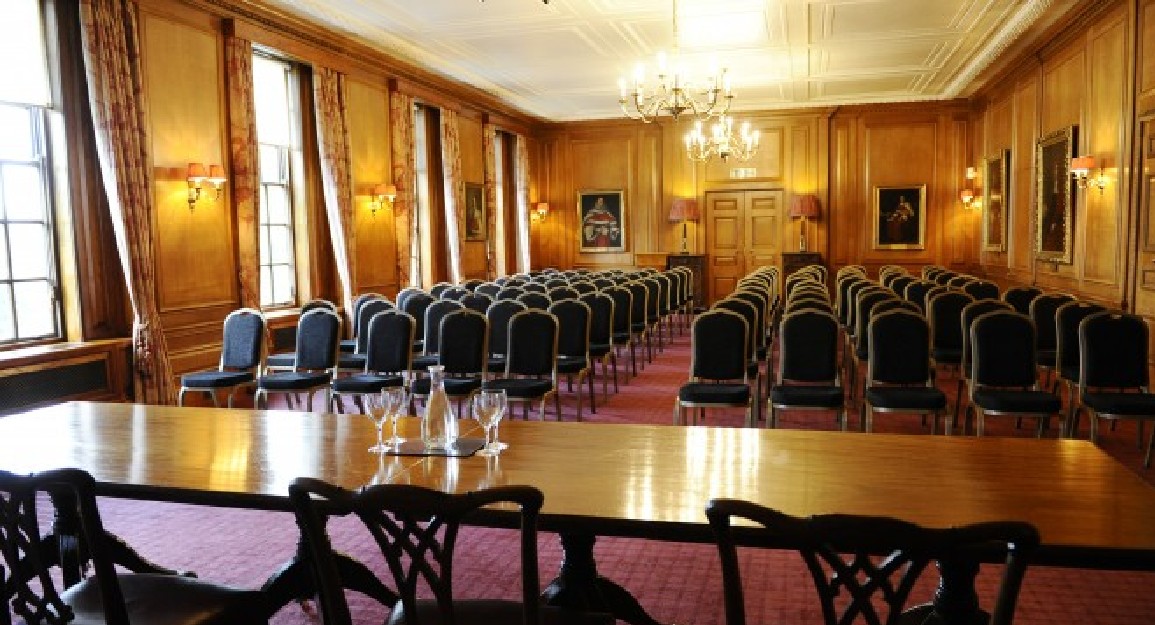 Description
With the aura of a gracious country house dining room, this area is ideal for elegant dinners for up to 96 guests or receptions of up to 200 guests
With its fine oak panelling, Grinling Gibbons carving above the fireplace and rich embroidered curtains, the Parliament Chamber can also be transformed into an ideal setting for an elegant reception prior to a sumptuous dinner in the Hall.
The Parliament Chamber is available to hire day or evening, and can hold up to 155 guests theatre style. It is the perfect event space; with comfort cooling, WiFi, full AV compliance and its large south-facing windows overlooking the Gardens allowing natural daylight to pour in.
It is connected to the Luncheon Room which provides the perfect break out space for daytime events or a reception room for a more intimate dinner.
Details
Reception: 200
Dinner: 96
Boardroom Meeting: 40
Presentation: 155
Civil Ceremonies: 140
Dimensions: 16m x 8m