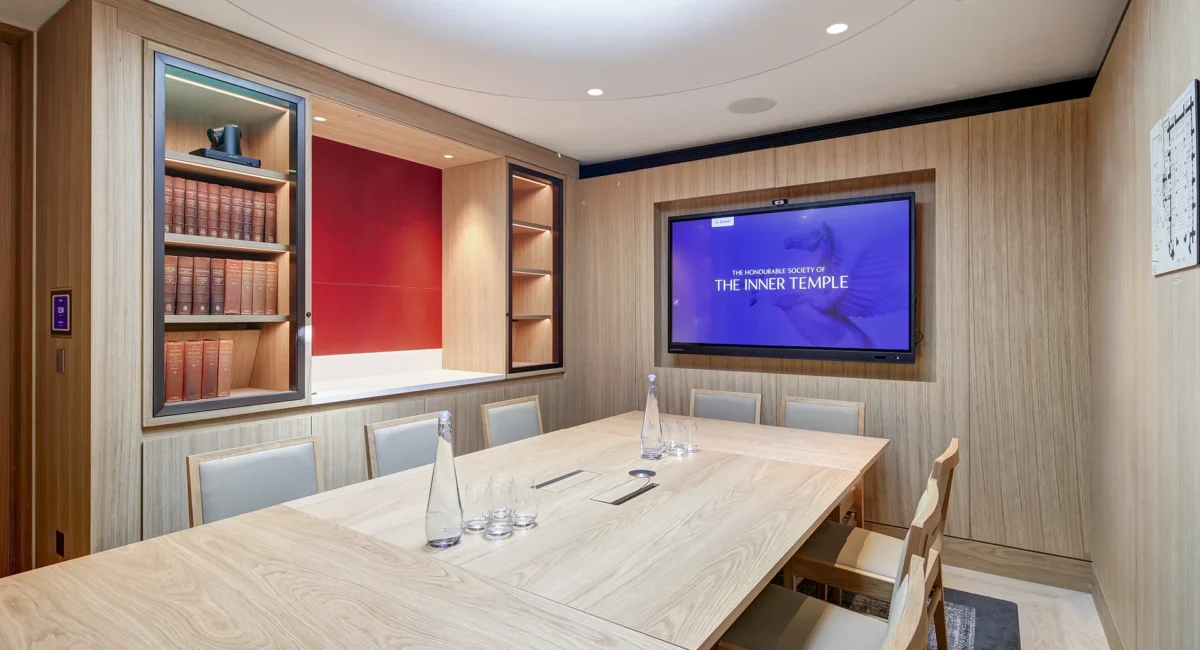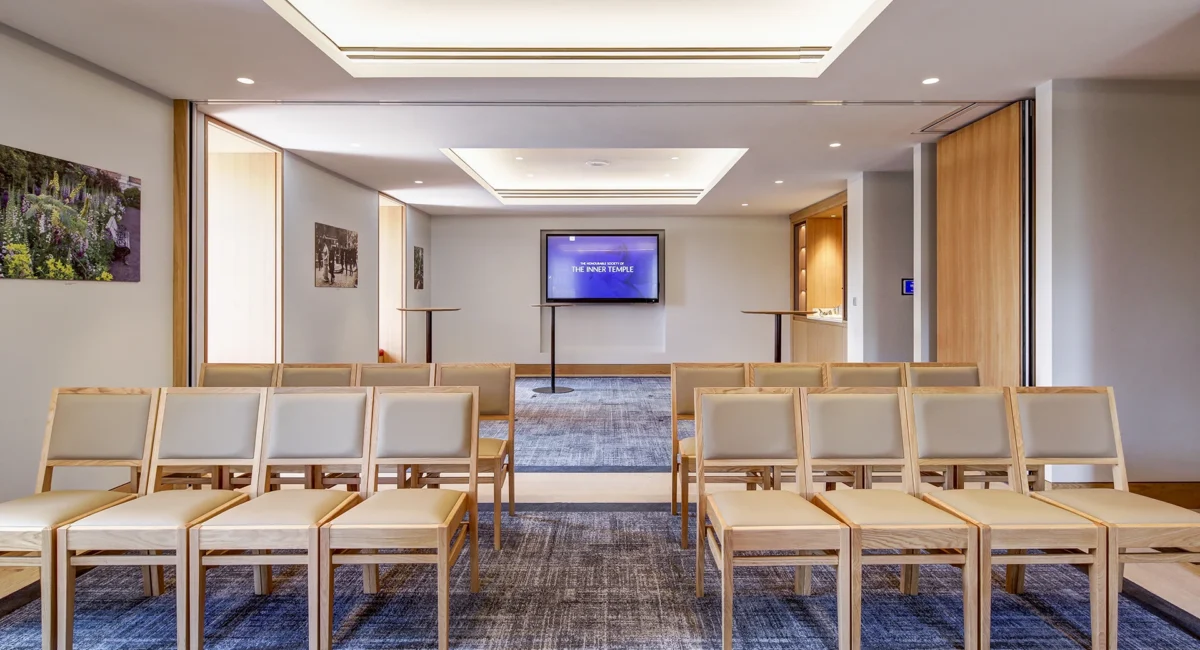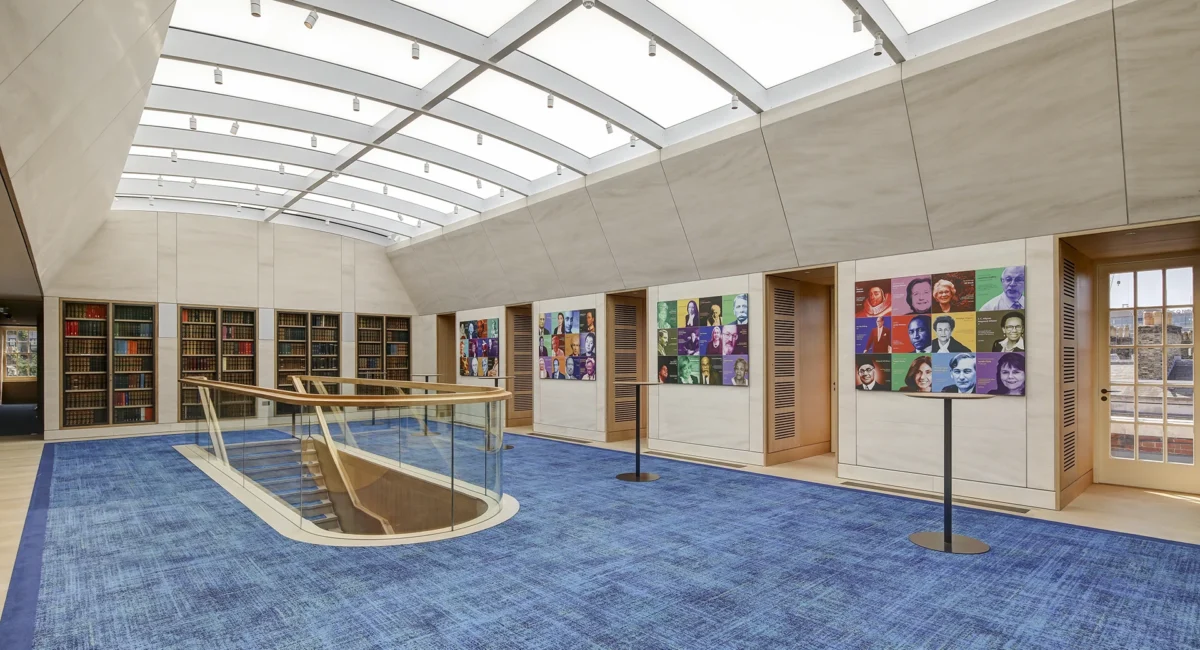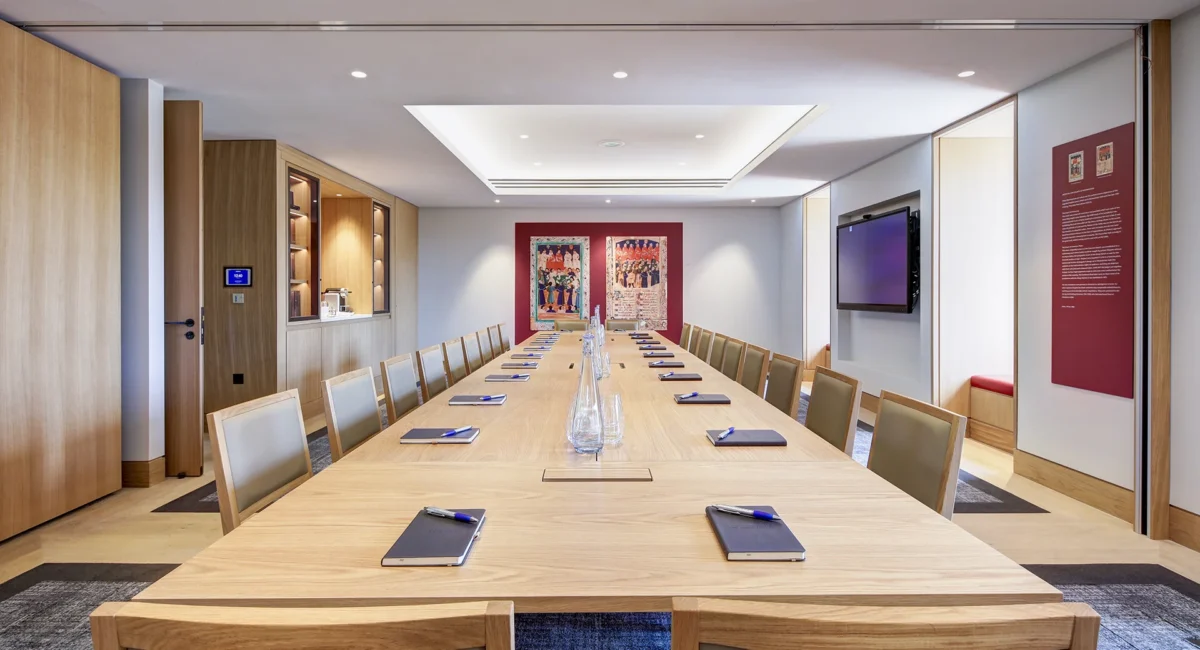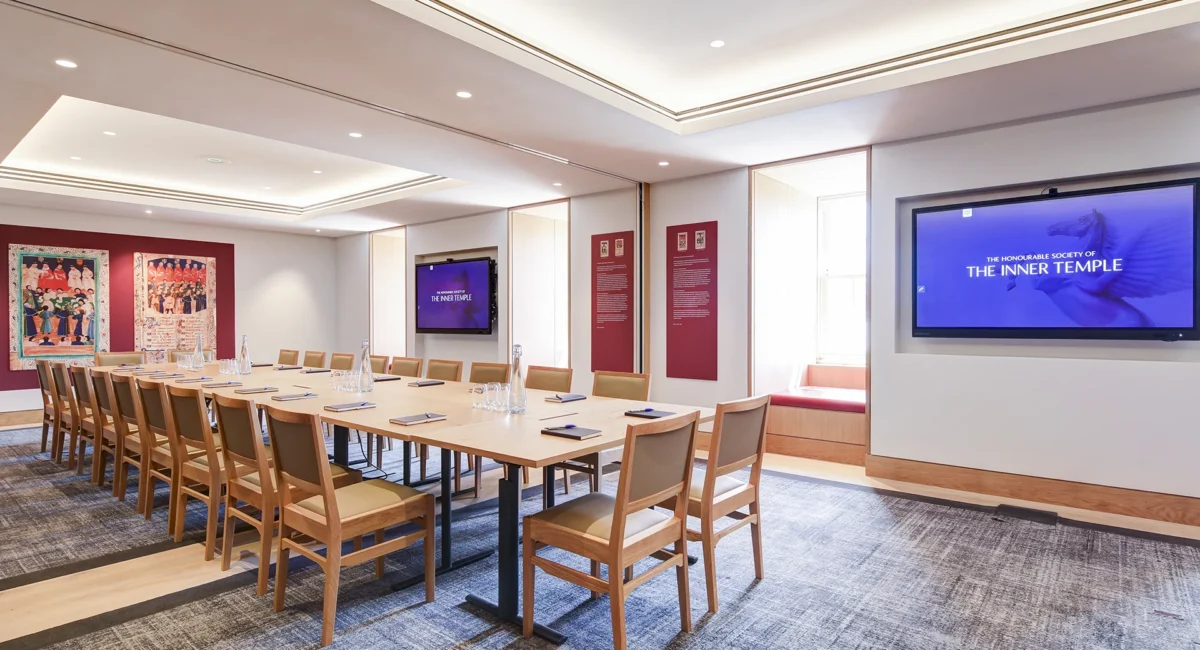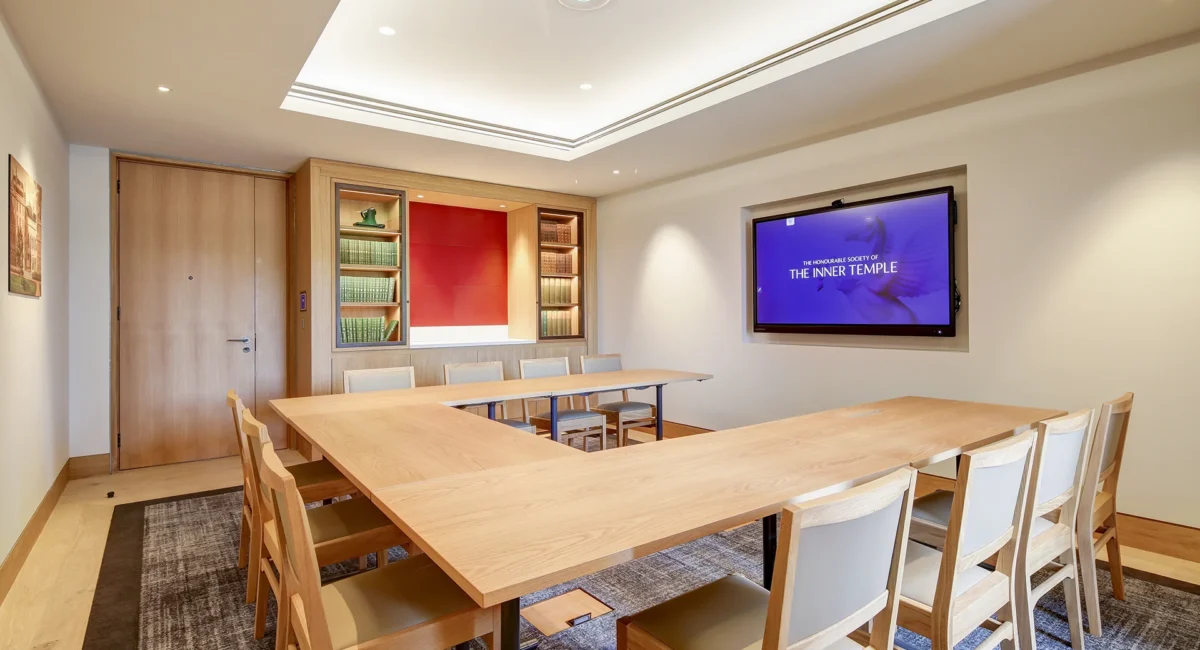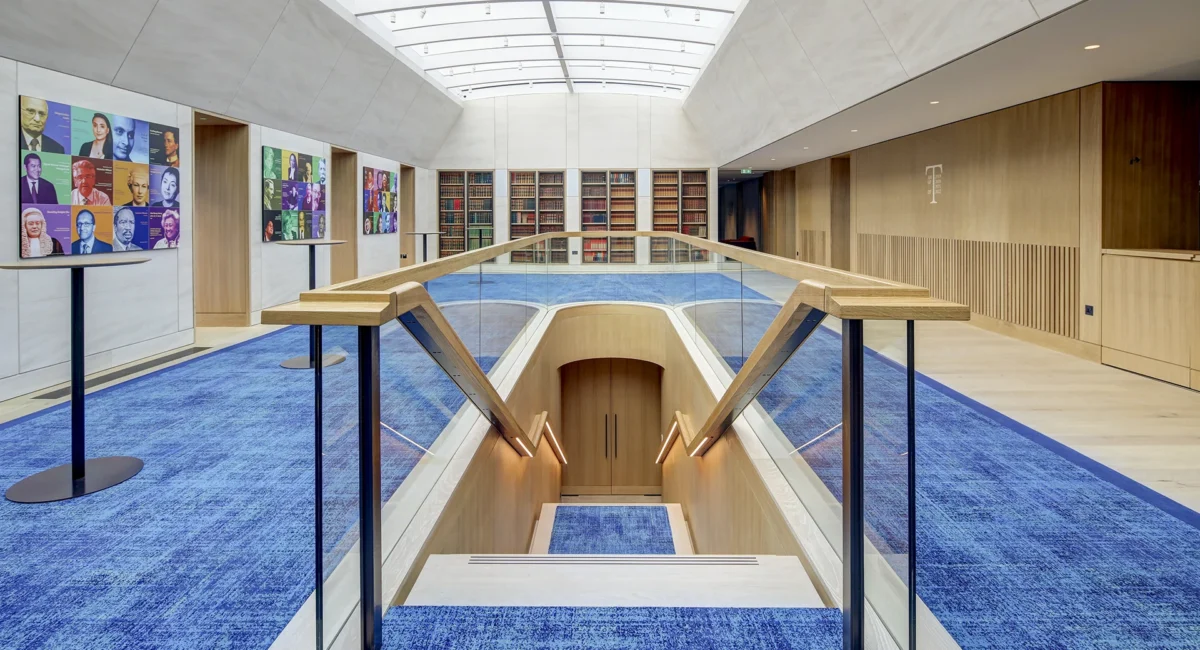 Description
Located on the 4th floor of The Inner Temple our eight multifunctional meeting rooms include Clevertouch screens, integrated audio with microphones and speakers and cameras for room capture, recording, streaming and training purposes. Should you require one, each room is also equipped with a hearing loop. 
Each of our meeting rooms branch into a shared breakout space perfect for refreshments, networking, lunches and evening receptions or whatever your event requires. There is also a viewing balcony which overlooks The Inner Temple's award-winning gardens and its surrounding areas.
If you are looking for a meeting room hire, London, then look no further than The Inner Temple. 
Details
Presentation: Up to 54
Dinner: Up to 24
Meeting: Up to 24
Classroom: Up to 28